Halo Vue, Aerial Photography
From Philip Fearnley Photography Ltd

Halo Vue Aerial Photography are located right in the heart of the Uk, only 45 minutes from Media City in Manchester and just thirty minutes from the ITV studios in Leeds.
Our  fleet of DJI Inspire2 aircraft are capable of recording in HD, 4k, ProRes, ProRes Raw and CDNG formats. We always carry 2 sets of aircraft for every job giving clients full piece of mind that the shoot will still take place in the unlikely event of an aircraft not performing as it should do.
Our kit bag includes X5s and the new X7 cameras which are Super 35mm, capable of being graded perfectly to match in with the Alex Mini or Red cameras used on high end productions.
Each aircraft has a full set of prime lenses with Focus and Iris control via the DJI wheel, used by professional  focus pullers. A set of directors monitors and all the cables needed to plug into the video village from a distance away.
Our 4×4 VW transporter caries all the kit to hard to reach places with space inside for up to 5 people as well. It's a fully self contained vehicle with enough silent  power to charge all our batteries for a full days filming without having to use the clients supply.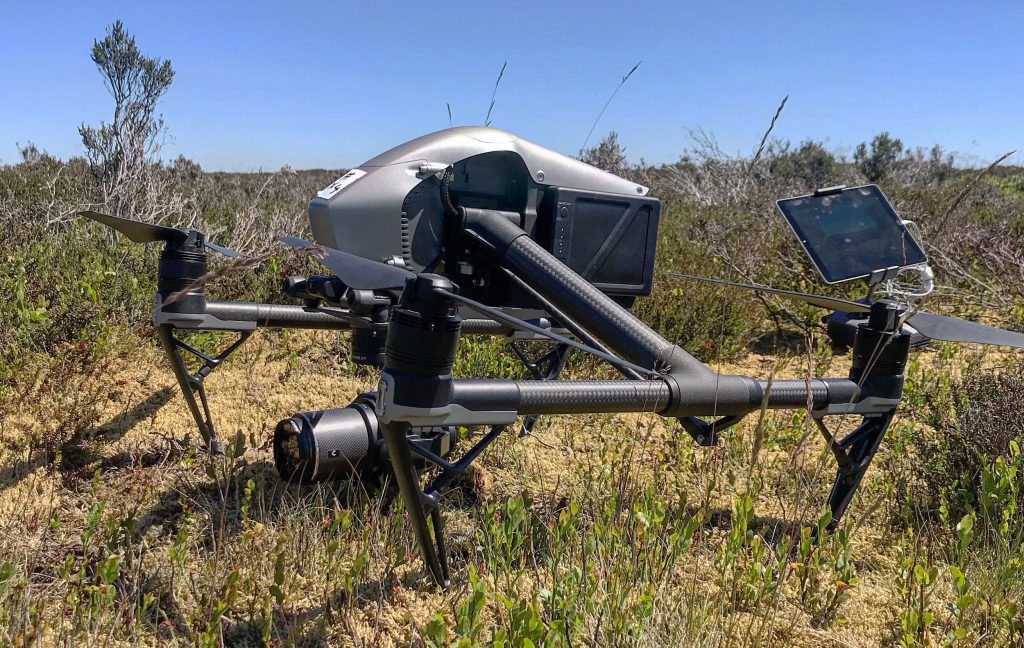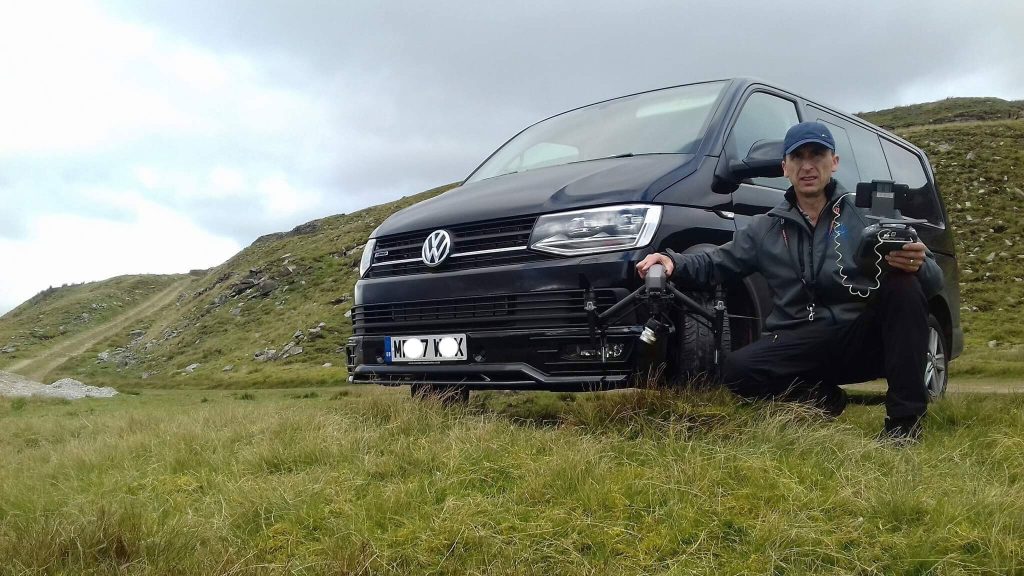 We can supply a single or dual operated drone team capable of filming any event from Corporate to Feature films.
We are certified  CAA pilots for Day and Night flying and have insurance coverage for up to £10m.
To operate any UAS (unmanned aerial system) all pilots must be qualified and registered with the CAA (Civil Aviation Authority). By booking our pilots and operators you can be sure that all aspects of your needs will be taken care of within the confines of the law. No flight will be allowed to take place if there is a danger to the public or buildings nearby.
Over the last few years we have worked for most of the major Tv stations supplying Flood images for ITV, BBC News, Sky News. National and International news stories for ITN. Feel good programs like CH5's The Yorkshire Vet. Heart warming programs like the BBC's DIY SOS with Nick Knowles. Sports stories like BBC1's The One Show covering Canoeing at the National White Water Center in Bala, Wales to name but a few.
Advertising and Promotional Films
To get the best angles and promote your business, sometimes still photos just don't get the message over. Our Aircraft can follow the action from just a few feet above the ground right up to 400 ft up in the air. Perfect for tracking cars, vehicles and moving action.
It's long been known that a good image of your property sells it better than a poor one. An aerial photograph or short film can boost the chance of a quick sale. An aerial photograph can show the full panorama around your stunning property and by using our aircraft we can take multiple images from different heights and distances.
We now also offer a full 360 panoramas to show the full extent of your stunning countryside.
Get the ultimate wedding film using our lightweight drone. If your a bride, photographer or film maker we can offer you a bespoke service providing images like you have never seen before.
We can even provide the event location with elevated images to showcase the location.
Costly and slow roof and building surveys can be done in a fraction of the time and with 100% safety for all involved. Our aircraft can take aerial photos and aerial video at 1080p and 4K for high definition of roofs, chimneys, bridges and in fact any inaccessible structure to give instant results with surveyors getting real time footage as the survey takes place.
Building Sites might just not be ready to be photographed but we can add extra roads and buildings to get you fantastic marketing images.
A video flyover is the best way to engage with golfers looking for information on your club. Itshows the layout of each hole with vital information such as the length of the hole, difficulty and the Par. By connecting with golfers using video your clients can get a feel of the course that still pictures can never get across giving them an exciting and interesting experience.
When you're in hard to reach places our  4×4 vans can transport the aircraft right up to the filming area. We can get right into the heart of the action causing little distractions with our quiet multicopter. You'll never want to film from the ground again.