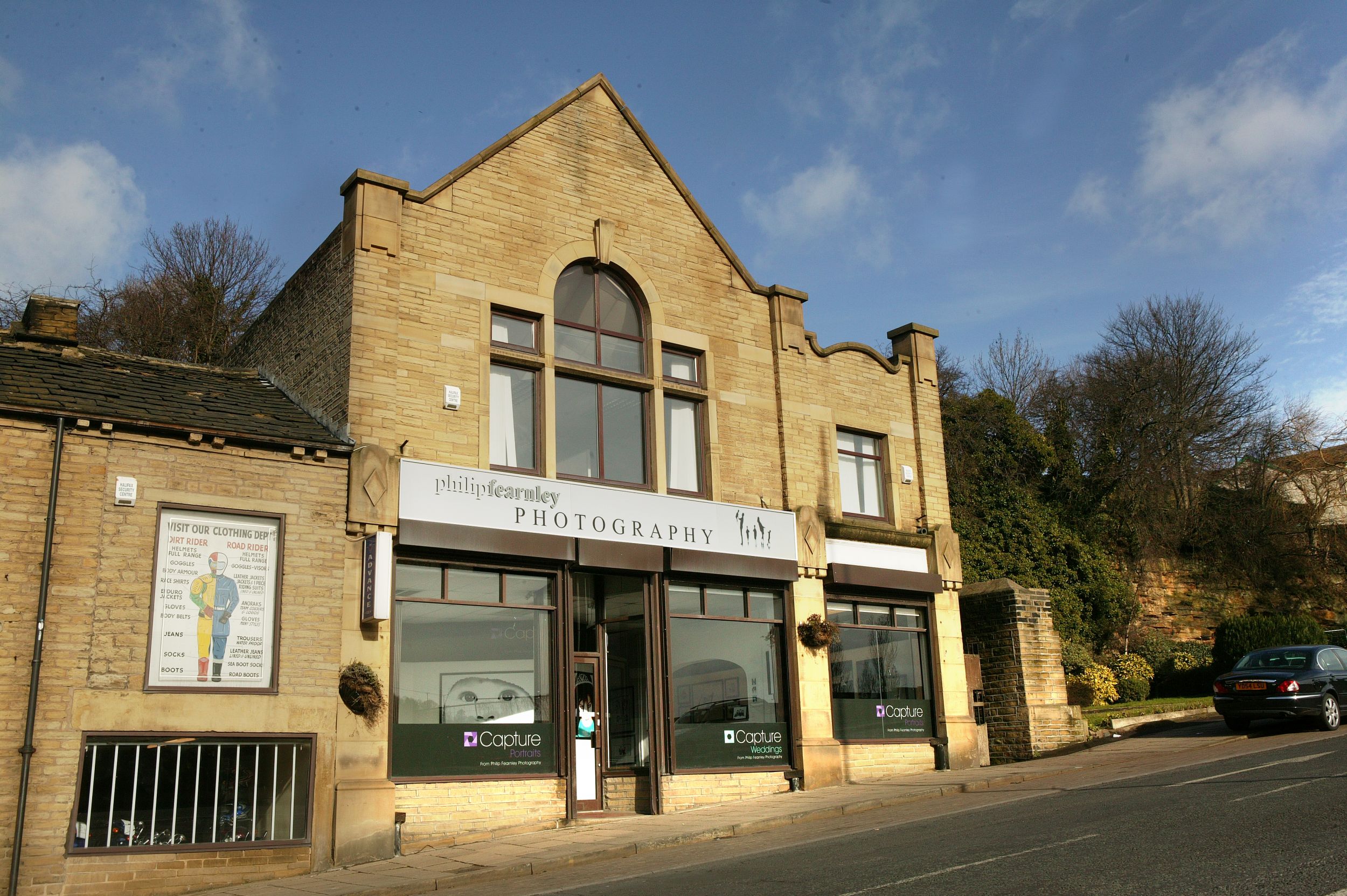 Professional photography since 1980
The Early Days
Philip Fearnley Photography started as 'B.J.Fearnley Photography' by the late Basil James Fearnley around 1980. By the late 80s Basil had opened his first high street photographic studio and photo lab in Halifax. This was predominantly a wedding and portrait studio with a small photographic lab serving the estate agent industry and other professional photographers who required a high quality photographic printing service. The business grew very fast and both sons, Ian and Phil joined the business. The lab grew very fast as the estate agencies expanded Ian was at the helm of the printers and Phil developed the photography side.
The Digital Age
The studio was one of the very first in the UK to go completely digital around 10 years ago with a full high speed digital photo lab and Ultra high quality digital cameras. Mind you, these cameras had less technology than certain camera phones available today!
Fearnley through and through
Around 1998 Philip was expanding and set up the 'Fearnley's' second studio with his wife Fiona in Bradford. It became a very successful portrait and wedding studio with the original studio in Halifax providing the printing service from brother Ian. Sadly Basil died unexpectedly in 2003 and Philip and Fiona decided to move the studio back to the Halifax base and increased the size of the building by buying the adjoining property. However, due to the increase in popularity, the studio out grew the new building within 12 months and in 2005 a new studio was opened in Sowerby Bridge. The new studio is a impressive 3 story building housing a state of the art Fuji Frontier digital photographic printer, mounting facilities, framing, wide format ink jet printing, changing rooms, viewing gallery and reception rooms all surrounding the superb 700ftsq photographic studio.
The business is now separated into (Fearnley photography) owned and operated by Ian,  serving the School Photography business and Photographic printing services, which, by this time has become the north's largest independently owned school photography business serving around 20 thousand children in the Yorkshire area!
Run by Philip and Fiona with a small, dedicated creative team of photographers and Photoshop™ experts, Philip Fearnley Photography has become the pinnacle of creative Photography using cutting-edge technology and photography techniques.
Phillip Fearnley Photography is going from strength to strength and there are some exciting plans for the future…