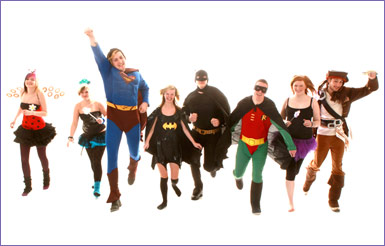 Looking for a unique celebration, then look no further, we've got it covered!…. Fancy dress parties are here!
Dress up, strut your stuff and have loads of fun as the Capture photographers get you fired up into a fancy dress portrait party frenzy.
You bring the outfits we provide more laughs than you can imagine. Then sit back and watch your photos on our massive 62inch screen for the ultimate laugh with your friends.
Perfect for boys, girls and party posers!